Forty percent of us don't get the seven hours of sleep recommended by the National Sleep Foundation and 90% of us use some sort of technology in the bedroom. Artificial light from televisions, phones, tablets, laptops, and even the numbers on your alarm clock, can affect your sleep. If your bedroom is more like a theater or home office than a place for sleep, turn off those screens and check out these cool gadgets that might help you get some rest.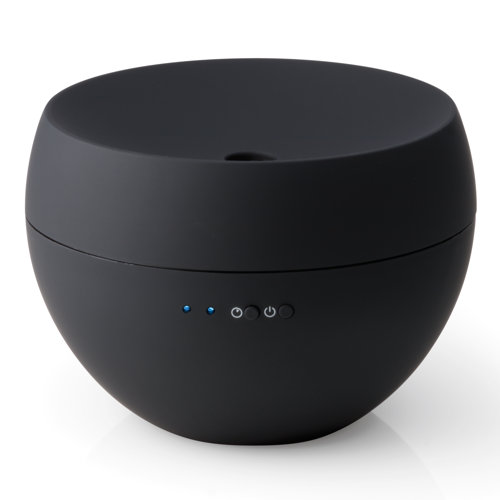 The Jasmine Aroma Diffuser and a few drops of your favorite essential oil can turn your bedroom into a relaxing, spa-like environment. When set to run continuously, it will disperse essential oils for 7-8 hours. It also has an intermittent setting (10 minutes on, 20 minutes off) that increases running time to 21 hours. With eight colors to choose from and its sleek design, this diffuser is more attractive than most and its small size and automatic shut off make it convenient to use. Lavender, cedarwood and orange oils are all excellent choices for diffusing in the bedroom.
The Marpac Dohm-DS white noise machine is a great choice if you need to block out sounds around you or create a little background noise if your sleep space is too quiet. It's been around for 50 years, but with updates along the way, it's still a favorite. With two speeds, it's easy to use while offering a greater range of tone and volume than similar machines.
If white noise doesn't make you snooze, maybe the nature sounds of the Ecotones Sound + Sleep Machine can lull you to sleep. With 10 sound profiles, adaptive sound technology, and multiple timer options, this little machine might put you right to sleep.
When it's time to wake, ditch the buzzer and try the Philips HF3520 Wake-Up Light with Colored Sunrise Simulation. The sunrise simulation gets brighter and brighter over the 20 to 40 minutes before your wake time. Your chosen wake-up sound will then begin, quietly at first, with volume increasing gradually. It also features a dimming light to help you go to sleep and the snooze and FM radio settings you would expect to find on a standard alarm clock. With 20 brightness settings, 5 nature sounds, and sunrise length flexibility, you can customize your waking experience, improve your mood and be more energized in the morning.
How well do you sleep? Share your tricks in the comments below.